"Grunge" är en bred kategori som inkluderar en överraskande grad av variation. Ett teckensnitt i grungekategorin skulle kunna vara ett skräckteckensnitt, ett skriptteckensnitt, ett grafisk teckensnitt eller ett okonventionellt typsnitt som inte platsar i någon kategori alls. Det är bara fantasin som sätter gränser. Vi har samlat 30 snygga, fräscha och framförallt grungiga typsnitt. Inspireras och använd!
1. Outlined
2. Idiot
3. Black Casper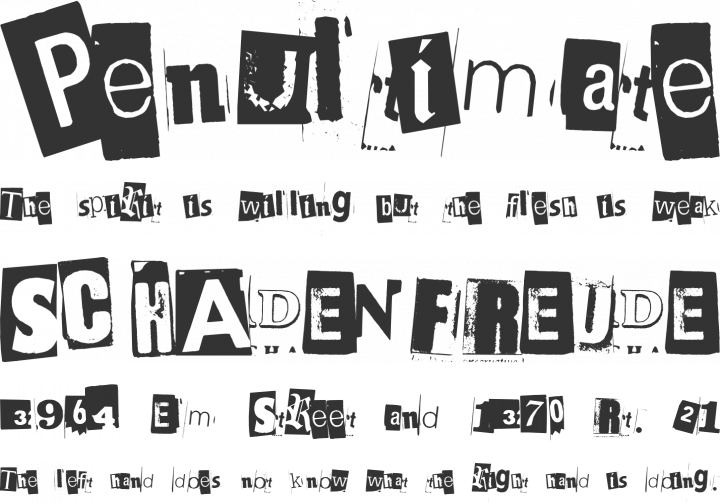 4. Acid Punk
5. Beautiful Ink
6. Hawaii Killer
7. The Chemical Parade
8. Hardcorium
9. All Used Up
10 Ascent to Stardom
11. Jellyka Castle's Queen
12. Depraved
13. Kingthings Printingkit
14. Dirt2Death
15. Angelic War
16. Dead Secretary
17. El&font Tag!
18. FFF Tusj
19. Espresor Olas Lines
20. Good Peace
21. Plane Crash
22. Birth of a Hero
23. A Lolita Scorned
24. 28 Days Later
25. Destroy
26. Aristotle Punk
27. Splendid 66
28. Astigma
29. Acid Label
30. You Murderer BB